Ancient Greek Lyra
Replica of an ancient Lyra by Nikolaos IOANNIDIS
Ioannidis N. is a composer, musicologist, multi-instrumentalist performer, media theorist, and digital media creative producer (with formal qualifications in Music, Musicology, Media Studies, and Digital Media Studies), who is researching ancient Greek music and its relationship with all musical cultures that have been subject to the classical Greek cultural influence.
Audio samples of his other instrumental performances with modern instruments are available online at 12-string Guitar Works (12 string classical guitar) and Mass insanity (electric and fretless electric guitar).
This replica of the ancient Lyra has been used in the recording of two albums by IOANNIDIS:
"The Music of Ancient Greeks-Early Epic and Lyrical Poetry" An approach to the original singing of ancient Greek epic and lyrical poetry of the 8th-5th century B.C. with the use of ancient Greek and contemporary folk instruments (ancient kithara, folk woodwinds- zournas, ney, flogera- classical guitar, ethnic percussion)
"Music and Religion" Ancient and Medieval religious music from different cultures (extant ancient Greek religious songs, Byzantine chant, Gregorian chant, Quranic chant)
Click the titles to listen to samples of these songs
| | | | |
| --- | --- | --- | --- |
| This replica has been designed by the composer himself as part of his research project dealing with the music of ancient Greeks, and its impact on the world musical culture | | | The design was based on pictures of the ancient Lyra featuring in various Greek vases of the 8th to the 5th century BC, as well as on descriptions of the instrument found in many ancient sources. |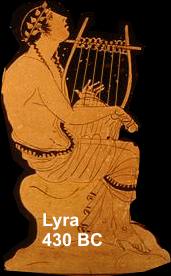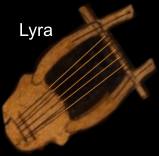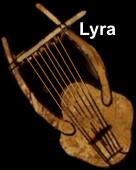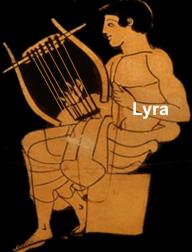 © Copyright 1999 - Homo Ecumenicus | All Rights Reserved.
Reproduction or use in any manner of editorial, pictorial, audio-visual, or other content from this site is prohibited without express written permission from Homo Ecumenicus. To obtain a license for commercial use of files on this site (audio files, mid files, texts, essays, articles, video clips, animations etc.) send email to